A BATCH OF  DUAL PLATE CHECK VALVES  READY FOR SHIPMENT.  It will take China-Europe train  to Europe.
dual plate check valve,lug type,12″-150lbs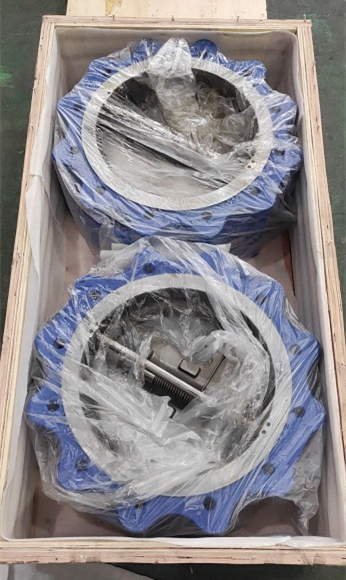 wafer type, dual plate check valve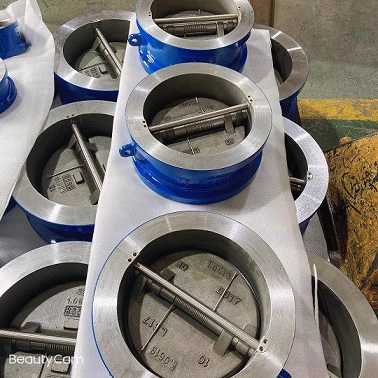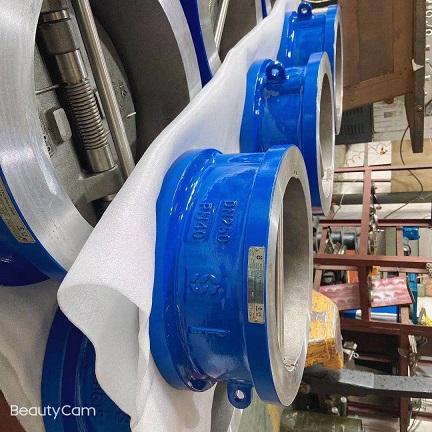 The Dual Plate Check Valve is an all purpose non return valve that is much stronger, lighter in weight and smaller in size compared to a conventional swing check valve or life check valve.it employs two spring-loaded plated hinged on a central hinge pin. When the flow decreases, the plates close by torsion spring action without requiring reverse flow.This design offers the twin advantages of No Water Hammer and Non Slam simultaneously. All features put together make the Dual Plate Check Valve one of the most efficient design. 
we have rubber seat dual plate check valve with wonderful sealing performance,but is only for low pressure and normal temperature,because of the limit of rubbers' characteristics.
---
Post time: Sep-13-2021