Dbb Ball Valve Double Block and Bleed Ball Valve China Manufacture
Product Detail
Product Tags
What's the DBB ball valve ?
Double Block And Bleed Ball Valve is a special designed ball valve.

as for the Double block and bleed valve system,there are two definitions by API6D and OSHA.
API 6D defines a Double Block and Bleed Valve System as a "single valve with two seating surfaces that, in the closed position, provides a seal against pressure from both ends of the valve with a means of vending/bleeding the cavity between the seating surfaces."
OSHA defines a Double Block and Bleed Valve System as a "the closure of a line, duct, or pipe by closing and locking or tagging two inline valves and by opening and locking or tagging a drain or vent valve in the line between the two closed valves".
the NORTECH double block and bleed ball valve designed by combining two valves into one body, a twin-valve design reduces weight and potential leaks paths while meeting the OSHA requirements for double block and bleed.

Main features of DBB ball valve
Single Unit DBB Ball  Valve provides double block and bleed in a single valve. This style can isolate piping on both sides of the valve to vent/bleed the valve cavity between the seats.
DBB Ball Valve is a combination of one or more block/isolation valves, usually ball valves, and one or more bleed/vent valves, usually ball or needle valves. The purpose of the block and bleed valve system is to isolate or block the flow of fluid in the system so the fluid from upstream does not reach other components of the system that are downstream. This enables the engineers to bleed off or vent or drain the remaining fluid from the system on the downstream side in order to execute some kind of work (maintenance/ repair/ replacement), sampling, flow diversion, chemical injections, integrity check for leakage etc. 
Using a single unit double block and bleed valve system versus 3 separate valves saves installation time, weight on the piping system, and space. This design also has operational advantages,
There are significantly fewer potential leak paths within the double block and bleed section of the pipeline.

The valves are full bore with an uninterrupted flow orifice they have got a negligible pressure drop across the unit.
The pipelines where these valves are installed can also be pigged without any problems.
Technical specification of DBB ball valve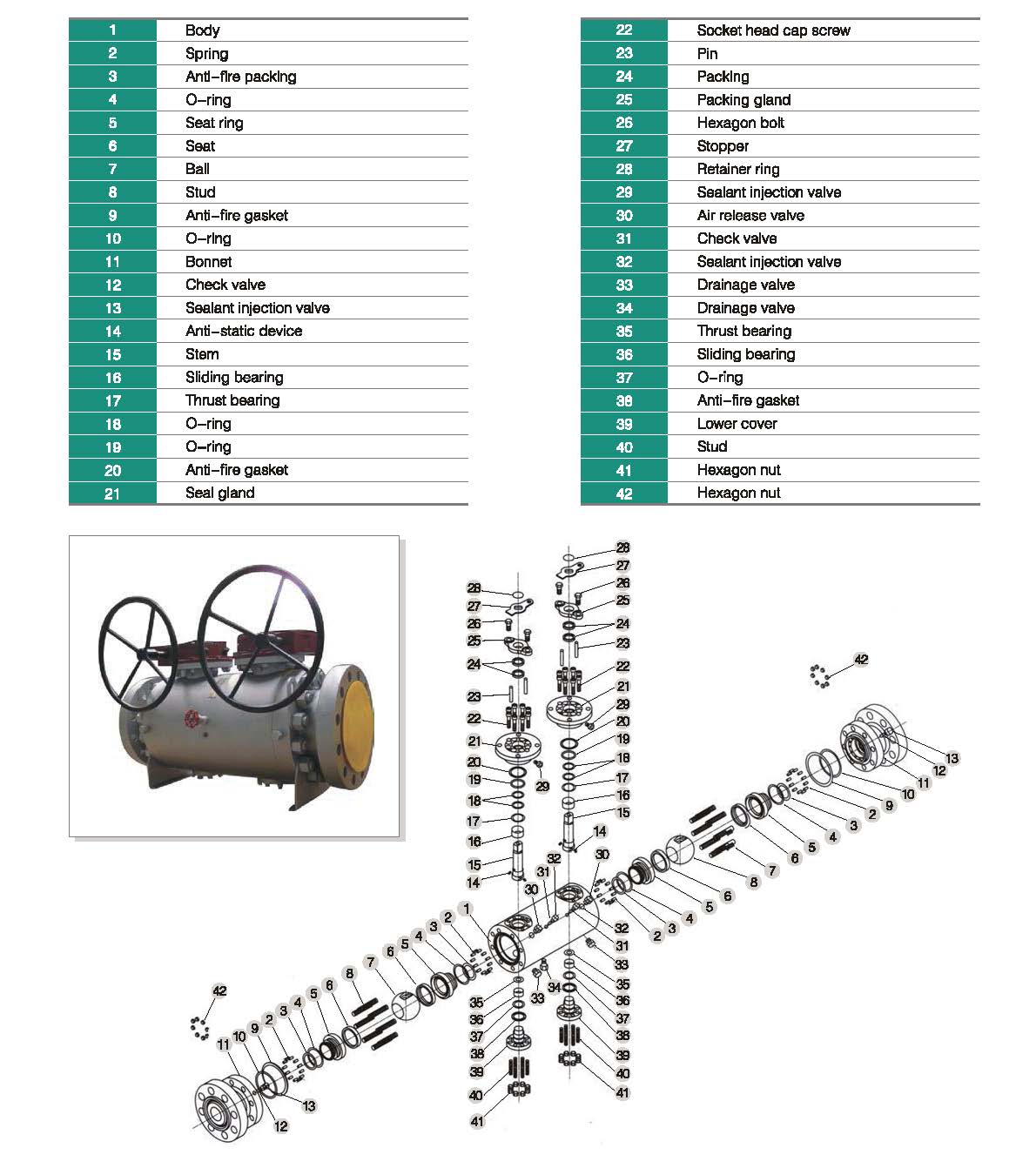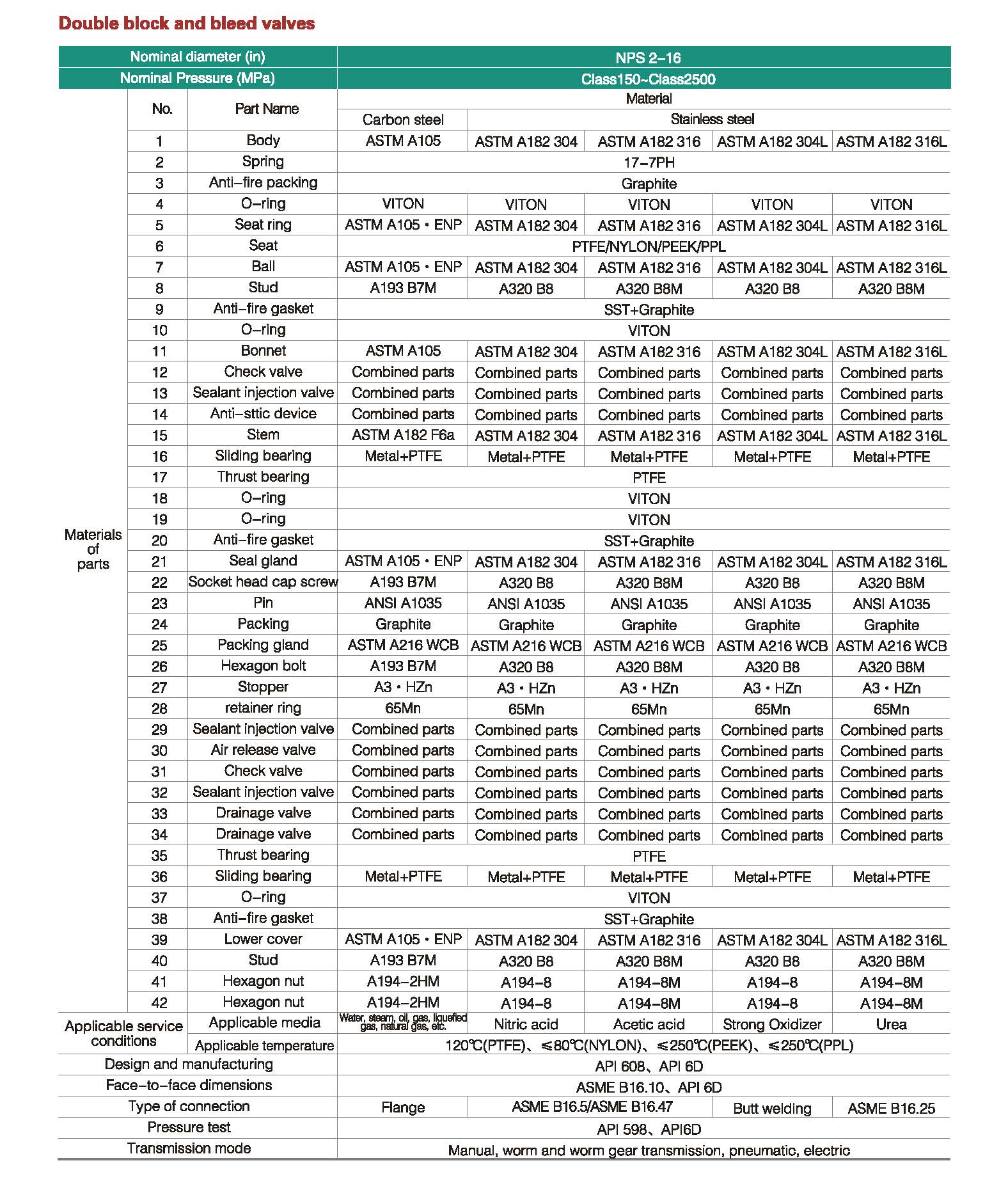 Product Show:DBB ball valve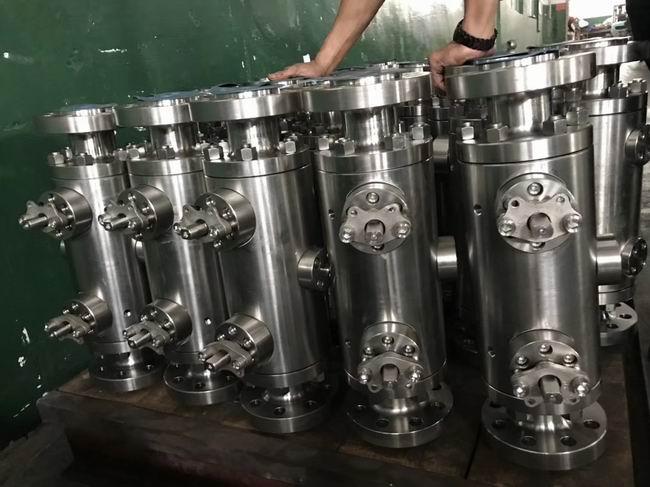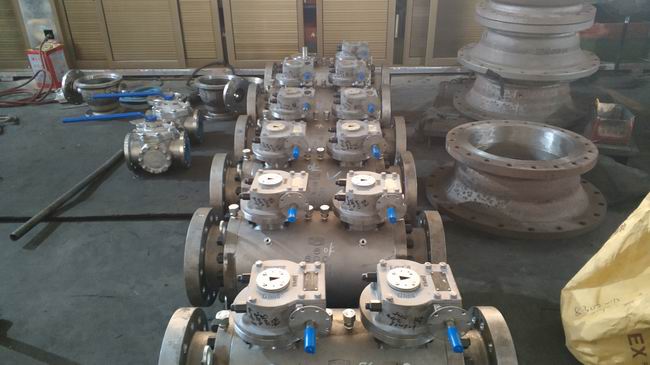 Application of DBB ball valve
DBB ball valve are mostly used in the oil and gas industry,but can also be helpful in many other industries. It's typically used where bleeding the valve cavity is required, where piping needs isolation for maintenance, or for any of these other scenarios:
Prevent product contamination.

Remove equipment from service for cleaning or repair.

Meter calibration.

Isolate instrumentation such as pressure indicators and lever gauges.

Primary process steam.

Shut off and vent pressure measuring instruments.
---
Next:
API 6D/API 608 High Pressure Casting/Forging Bw Floating/Trunnion Dbb Manual/Electrical/Pneumatic Cryogenic Eccentric Semi-Ball Valve
---