Product Detail
Product Tags
What is Lift Check Valve ?
Lift Check Valve is designed to prevent the reversal of flow in a piping system. These valves are activated by the flowing material in the pipeline.The pressure of the fluid passing through the system opens the valve, while any reversal of flow will close the valve. Closure is accomplished by the weight of the check mechanism, by back pressure, by a spring, or by a combination of these means. The general types of check valves are swing, tilting-disk, piston, butterfly, and stop.
A lift check valve is a valve which prevents the suction line from running empty, e. g. after the pump has been stopped. Priming the pump prior to a re-start is therefore no longer necessary.
Spring-loaded lift check valves can be installed in the piping in almost any mounting position. Compared with swing check valves, their head losses are higher as the deflection of the flow is much more significant.
Lift check valves are preferred when applications require smaller nominal diameters.
Lift Check Valve Technical Specifications
DIN/EN Cast steel Swing check valve
Diameter:DN40-DN600,PN16-PN100
EN13709/DIN3840
Face to face to EN558-1/DIN3202
Body/bonnet/Disc:GS-C25/1.4308/1.4408
Trim:13CR+STL/F304/F316
Seat :  EPDM/NBR/Metal-metal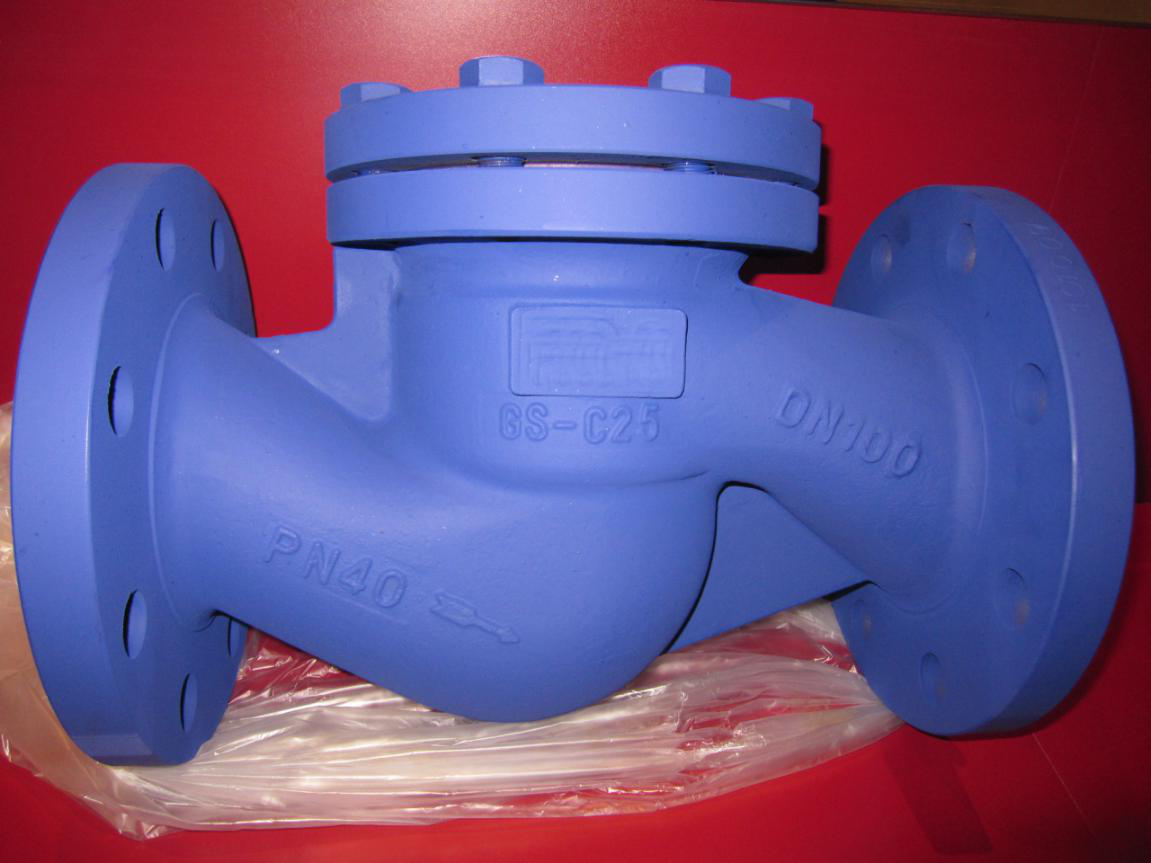 What is the Lift Check Valve used for?
This kind of  Lift Check Valve  is widely utilized in pipeline with liquid & other fluids. 
HVAC/ATC
Chemical/Petrochemical
Food and Beverage Industry
Power and Utilities
Pulp and Paper Industry
Industrial environmental protection
---
Previous:
Rubber Seat Dual Plate Check Valve
---