High Performance Welded Type Triple Offset Butterfly Valve China factory
Product Detail
Product Tags
what's triple offset butterfly valve?
Triple offset butterfly valve (also known as triple offset butterfly valve) has been invented in this case.
There are many characteristics for the triple offset butterfly valves.There is integral-to-body valve seat,with optimized seating angles,coated with anti-worn materials suitable for millions of opening and closing,stainless steel for corrosion resistance,and materials for high temperature.and the multi-layer soft sealing ring or hard sealing ring are fixed on the butterfly disc. This type of design allows makes the triple eccentric butterfly valve more resistant to thermal shocks or pressure peaks and corrosions,compared with traditional butterfly valves.
Triple offset butterfly valve, is one kind of high performance butterfly valves,designed for working conditions of high pressure,high temperature,and high frequencies of open and close.
Concentric rubber lined butterfly valve,with mature design and manufacturing technology,are reliable in quality and friendly in cost.But for severe applications such as high temperatures or at high opening and closing frequencies,it's not allowed to use the soft seat butterfly valves.So the hard seal butterfly valves,metal seat or ceramic seat,designed for high temperature,high pressure or high frequencies of open-shut,came into use,but the sealing performance of the traditional hard seal butterfly valve was always a big concern.
the zero leakage of our tripleoffset butterfly valve is implemented by the composite stainless steel sealing ring mounted on the disc. The design of right-angled rotation with zero friction is implemented by the distinctive triple eccentric principle. It eliminates the friction between the seat and the sealing ring in 90º rotation,Smaller torque means we can start the valve with a smaller actuator,to save a lot of cost and space.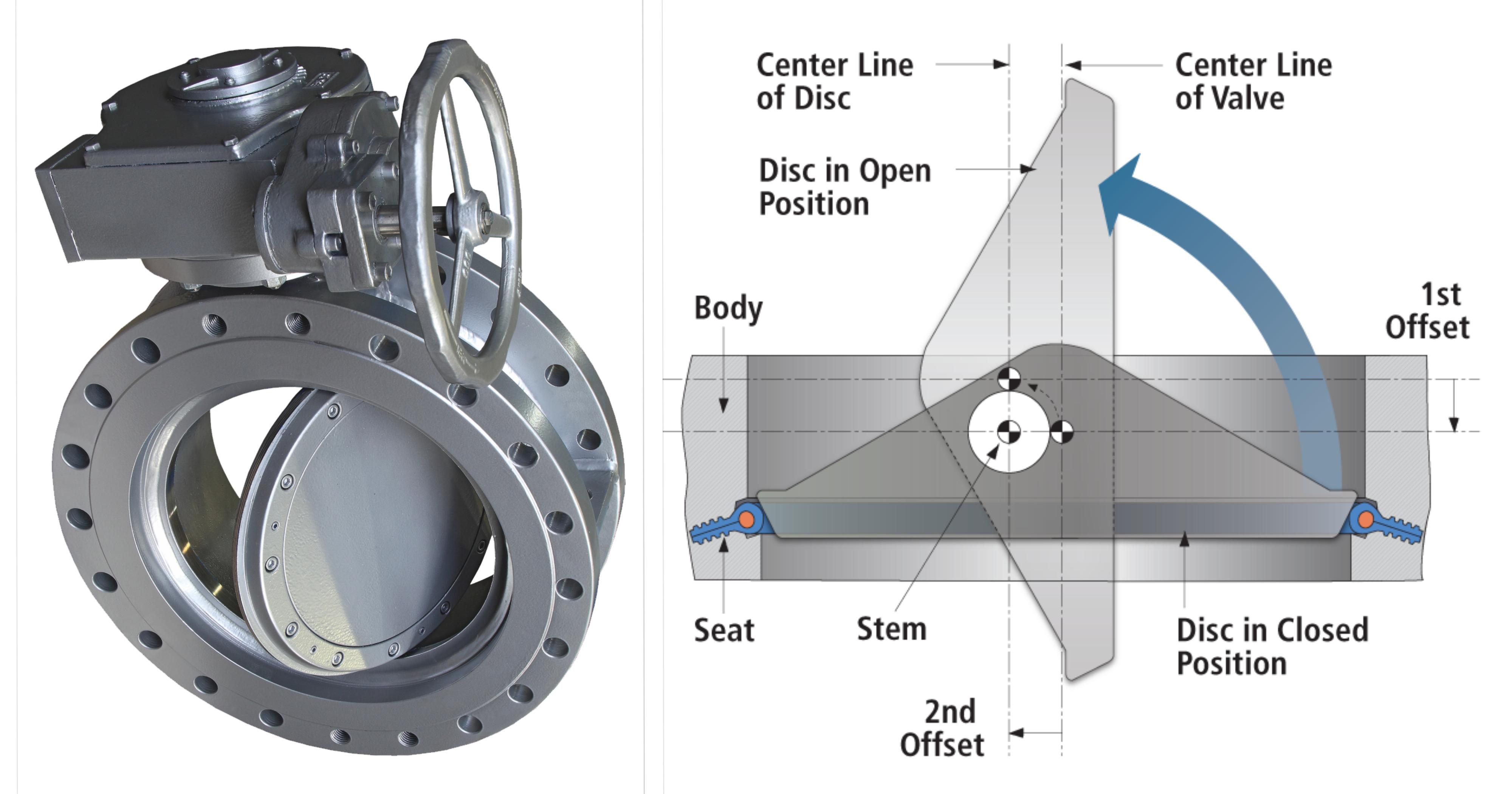 triple offset butterfly valve design
The first offset is that the valve shaft is behind the disc shaft so that the seal can completely close the entire valve seat.

The second offset is that the centerline of the valve shaft is offset from the pipe and valve centerline to avoid interference from valve opening and closing.

The third offset is that the seat cone axis deviates from the centerline of the valve shaft, which eliminates friction during closing and opening and achieves a uniform compression seal around the entire seat.
The above is the introduction of the triple offset butterfly valve. It is a kind of high-performance butterfly valve currently used in many fields.
Main features of triple offset butterfly valves
Fire-resistant all-metal construction.

Stellite® grade 6 seat overlays provide excellent durability.

Open/closed disc references and external disc position indicator simplify installation/removal procedures to API 609.

Composite metal seal ring ensures perfect seating force distribution around precision-machined seat circumference.

Spiral wound gaskets, seal and packing rings replaceable with no special tools.

Heavy duty bearings withstand high pressure loads and wear.

Internal and external shaft extrusion risk handling complies with international standards.
Technical specifications of triple eccentric butterfly valves
| | |
| --- | --- |
| Design |  API 609/ASME B16.34 |
| End Connection |  Wafer type,Lug type,Flanged type,Buttweld type |
| Operation |  Manual/Pneumatic/Electric |
| Size Range |  NPS 2"-60"(DN50-DN1500) |
| Pressure Rating |  ASME Class150-300-600-900(PN16-PN25-PN40-63-100) |
| Flange standard |  DIN PN10/16/25, ANSI B16.1, BS4504, ISO PN10/16,BS 10 Table D, BS 10 Table E |
| Face to face |  ANSI B16.10,EN558-1 Series 13 &14 |
| Temperature |  -29℃ to 450℃(depending the materials chosen) |
| | |
| --- | --- |
| Parts |  Materials |
| Body |  Carbon steel, Stainless steel,Duplex steel |
| Disc |  Carbon steel, Stainless steel,Duplex steel,Alloy steel |
| Body seat |  13CR/STL/SS304/SS316 |
| Seat |  Muilti-layer(SS+Graphite or SS+PTFE)/metal-metal |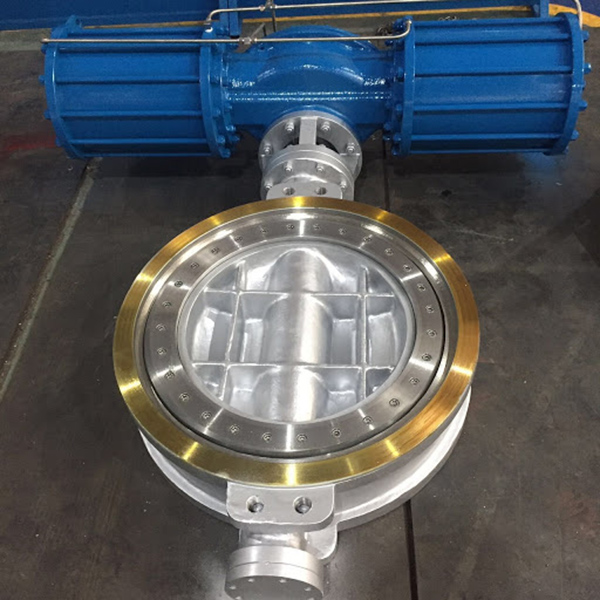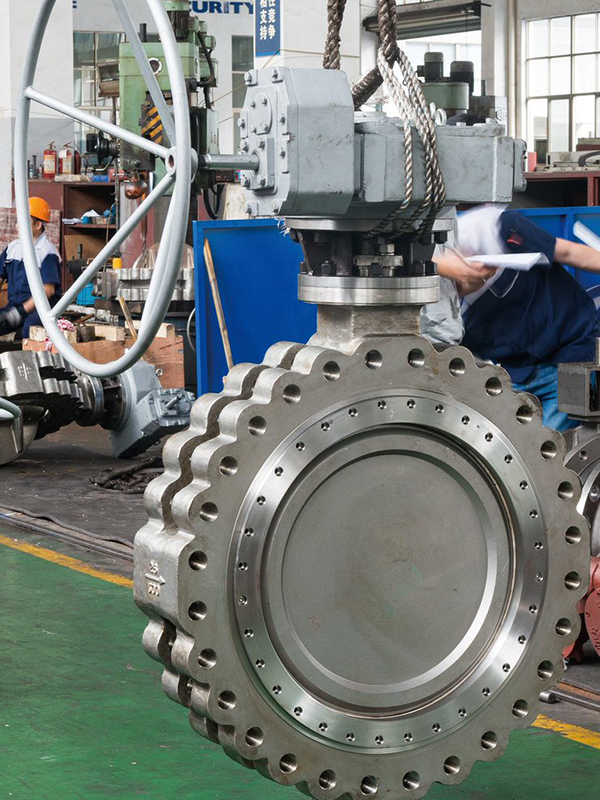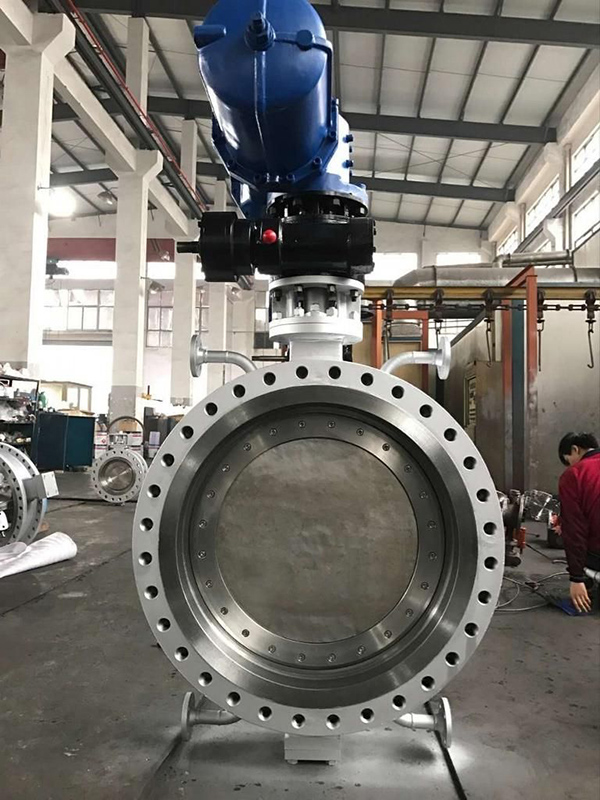 This kind of  Triple Eccentric Butterfly Valve  is suitable for handling the wide range of fluids in oil & gas, petrochemical, chemical, coal, desalination, waterworks, food & beverage industries. Also for solar, geothermal and hydro power, fossil fuels, district heating, mining, shipyards and the aerospace sectors.
---
Previous:
Double eccentric butterfly valve flange type Large Size with Gearbox China factory with high quality
---