Product Detail
Product Tags
What's the API602 forged steel globe valve?
API602 Forged Steel Globe Valve is a special design of small sizes globe valves.
As a globe valve,it has all the characteristics of globe valve,quick open and close.
valves.as normal,the opening and closing parts are the gate,in shape of a wedge,that's the reason that they are named as wedge gate valve.the direction of motion of the gate is perpendicular to the fluid direction. The wedge gate valve can only be fully opened and fully closed and can not be adjusted and throttled.The gate valve was designed to be used either fully open or fully closed, because due to the shape of its obturators which have the shape of a wedge, if it were operated partially open, there would be a great loss of pressure and the sealing surface will be damanged under impact of the fluid.
but the API602 forged steel globe valve has its own features.it's made in forged carbon steel,stainless steel,alloy steel,with compact body,suitable for high pressure fluid.the bonnet could be bolted,welded and pressure sealed,according to the working conditions.
Main features of the API602 forged steel globe valve?
Main features of the API602 forged steel globe valve
1)Rising stem with precision acme double thread for quick operation.
2)Body to bonnet joint designed to apply a uniform load to the gasket to assure a leak proof seal.
5)Backseat designed to relieve back pressure on the stem packing when fully seated. Replacing stem packing under pressure is not recommended.
6)Stem packing is designed for optimum control of fugitive emissions leakage to the atmoshphere. The ultra-low emission leakage rate is assured by the fine finish on the stem sealing area, the reduced diametrical clearences and the stem straightness control.
7)Bellows seal is available on request
8)Stellite hardfaced sealing surfaces provide increased resistance to wear,abrasion and erosion of the sealing surfaces.
10)Low fugitive emissions control.
Technical specifications of the API602 forged steel globe valve?
Specifications of API602 forged steel globe valve
| | |
| --- | --- |
| Design and manufacture | API602/BS5352/ASME B16.34 |
| Diameter(NPS) | 1/2"-2" |
| Port(bore) | Standard port(reduced bore) and full port(full bore) |
| Pressure rating(Class) | 800lbs-1500lbs-2500lbs |
| Body materials | A105/F11/F22/F304/F304L/LF2/LF3/F316 |
| Trim materials | No.1/No.5/No.8,SS304/SS316/Monel |
| Socket weld | ANSI B16.11 |
| Thread | ASME B1.20.1 |
| Flanges(integral and welded) | ASME B16.5 |
| Bolted Bonnet and welded Bonnet | 800lbs-1500lbs |
| Pressure seal bonnet(PSB) | 1500lbs-2500lbs |
| NACE | NACE MR-0175 or MR-0103 |
| Test and inspection | API598 |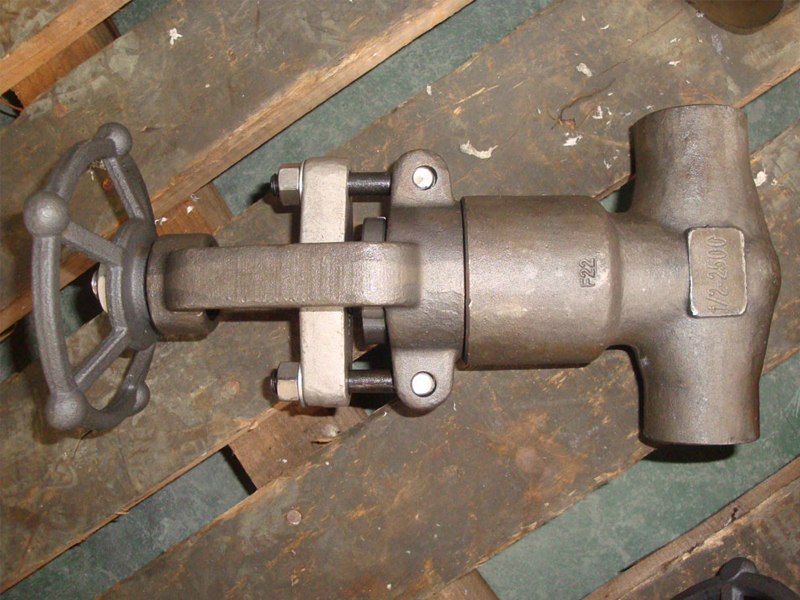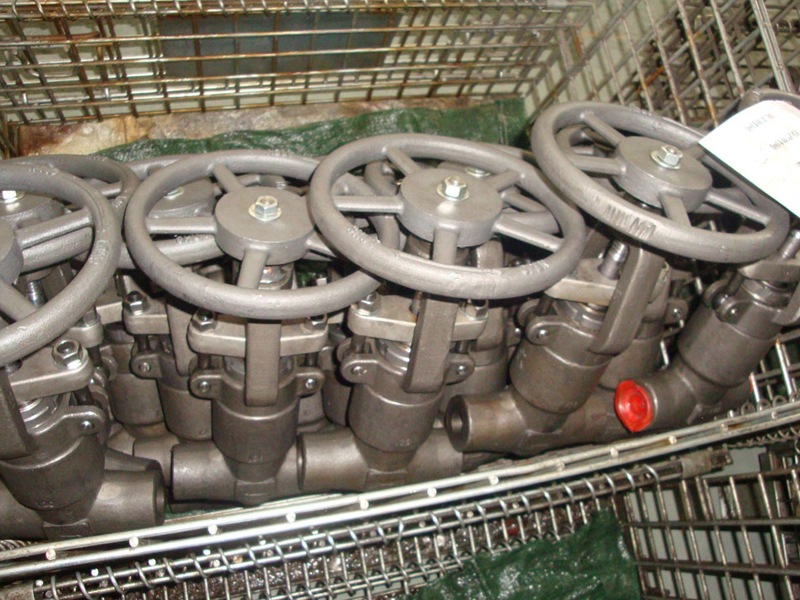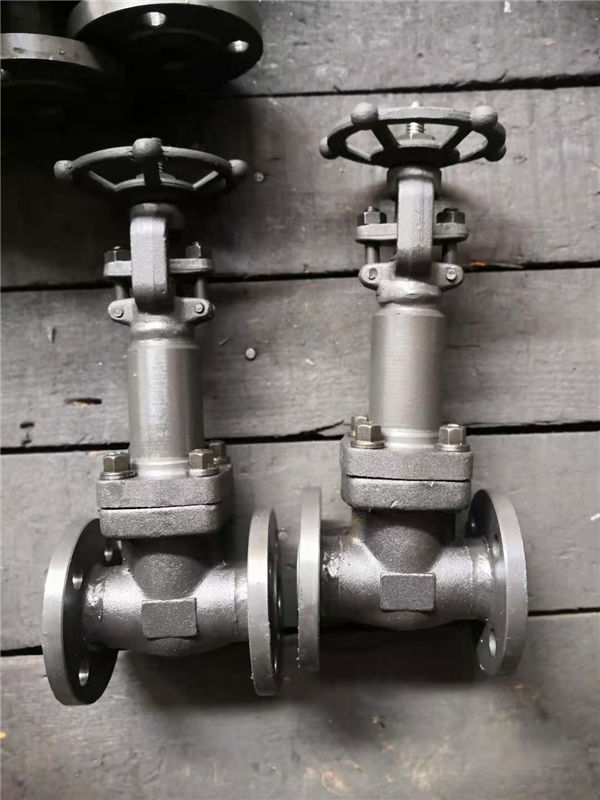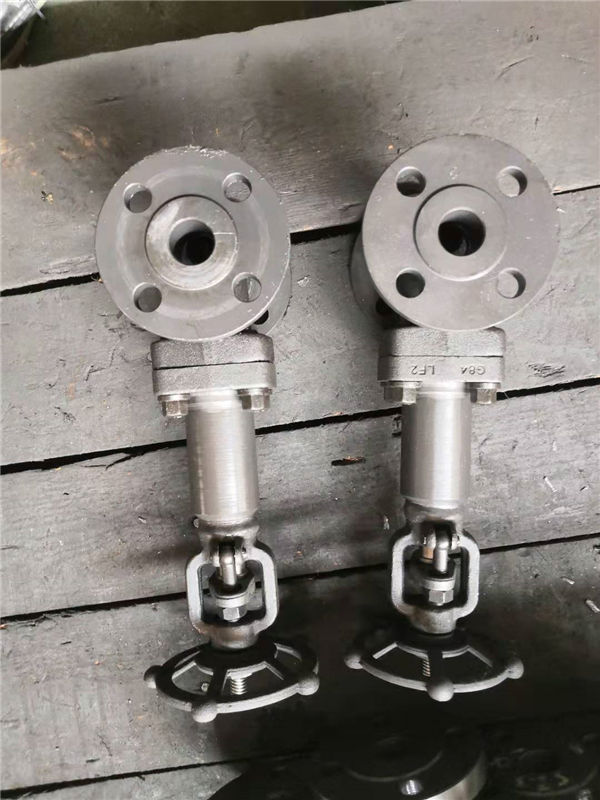 Application of API602 forged steel globe valves
This kind of  API 602 Forged Steel Globe Valve is widely utilized in pipeline with liquid & other fluids. Petrol,oil,Chemical,Petrochemical,Power and Utilities etc,especially in conditions where high flow efficiency, tight shut off and long service is required. A wide choice of shell and trim materials do cover the whole range of applications, from the every-day type of non-corrosive service to critical service with highly aggressive media.
---
Previous:
Forged Steel Gate Valve
---