EPDM Seat to Water Lug Butterfly Valve China factory with high quality
Product Detail
Product Tags
Butterfly Valve,is also referred to as "concentric","rubber lined" and "rubber seated" butterfly valve,has a rubber (or resilient) seat between the external diameter of the disc and the internal wall of the valve.
Butterfly valve is a quarter-turn valve that rotates 90 degrees to open or close the media flow. It has a circular disc, also known as the butterfly, found at the center of the body that functions as the closing mechanism of the valve. The disc is connected to an actuator or handle through the shaft, which goes through from the disc to the top of the valve body.
Butterfly valve is also used as flow regulalting valve,if the disc does not rotate to a full quarter-turn, it means the valve is partially open,we can regulate the flow of fluids by various openning angle.
Butterfly Valve,the most compact design with short face to face.it's fit between two flanges,with studs passing from one flange through other. The valve is held in place and sealed with gasket by the tension of studs.A resilient seated butterfly valve lug type is a lightweight, maintenance-free, cost-effective, and reliable solution to various applications.
Butterfly Valve,is usually used where the valve is at the end of the pipe since there is no 2nd flange to secure the studs. Instead, lugs are cast on the valve with tapped holes which matches the bolt pattern for the size and pressure classification of the flange. Bolts are passed through the flange holes and are threaded into tapped holes of the lug.
Main Features of NORTECHbutterfly valve
WHY TO CHOOSE US?
Quality and service:more than 20 years of experiences of OEM/ODM services for leading european valve companies.
Quick delivery,ready for shipment 1-4 weeks,with considerate stock of resilient seated butterfly valves and components
Quality guarantee 12- 24 months for resilient seated butterfly valves
Quality control for each piece of butterfly valve
Main features of butterfly valves 
Compact construction results in low weight, less space in storage and installation.

Centric shaft position,100% bi-directional bubble tightness,which makes installation acceptable at any direction.

Full bore body gives low resistance to flow.

No cavities in the flow passage,which makes it easy to clean and disinfect for potable water system etc.

Low operating torques results in easy operation and economical actuator selection.

PTFE lined bearings are designed for anti-friction and wear,no lubrication is required.

Inserted lining to the body, liner easy to replace,no corrosion between body and lining, suitable for end of line use.
Resilient seated butterfly valve lug type design features of pinless disc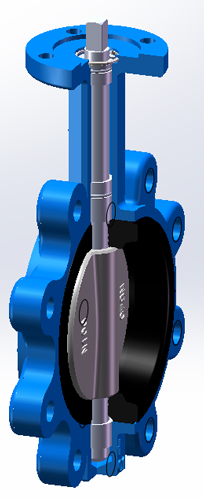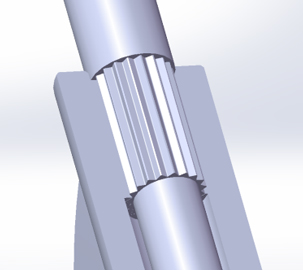 Precision splined shaft
For diameter DN32-DN350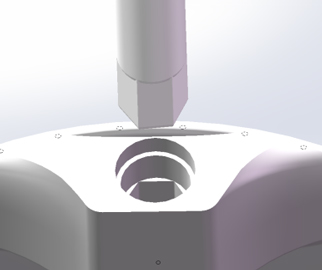 Hexagon shaft
For diameter DN400 and above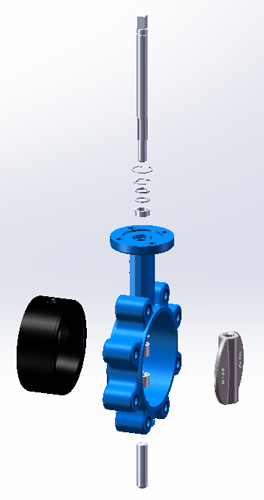 Types of Operation for butterfly valves 
Handle lever 

Butterfly valve PN10/16,Class125/150 DN32-DN200

Butterfly valve PN25,DN32-DN150

Manual gearbox

full range from DN32-DN600

Pneumatic actautor

Pneumatic actuator double acting(DA)

Pneumatic actuator spring return(SR)

Electric actuator

On-off type electric actuator

Modulating actuator

Water proof

Explosion proof

Free stem ISO5211 mouting pad   

stem dimension and ISO flange customized on request of customer.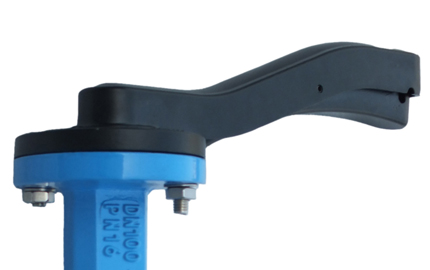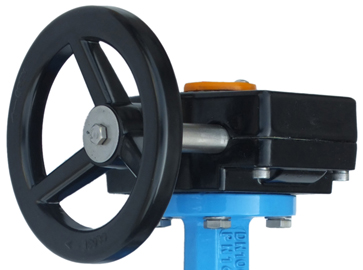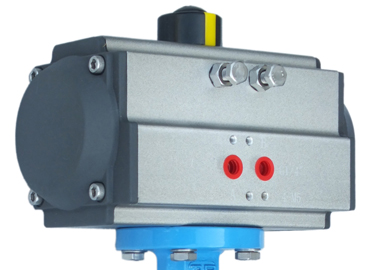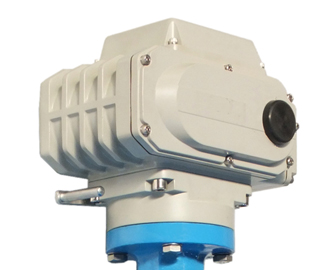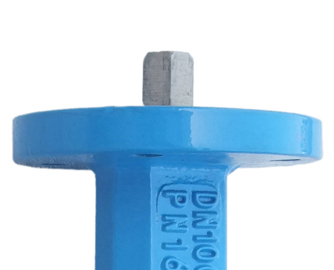 Technical specification of butterfly valves
Standards:
| | |
| --- | --- |
| Design and Manufacturer | API609/EN593 |
| Face to face | ISO5752/EN558-1 series 20 |
| Flange end | ISO1092 PN6/PN10/PN16/PN25,ANSI B16.1/ANSI B 16.5 125/150 |
| Pressure rating | PN6/PN6/PN16/PN25,ANSI Class125/150 |
| Test and Inspection | API598/EN12266/ISO5208 |
| Actuator mounting pad | ISO5211 |
Main parts materials of butterfly valves:
| | |
| --- | --- |
| Parts | Materials |
| Body | Ductile iron,carbon steel,stainless steel,duplex stainless steel,Monel,Alu-bronze |
| Disc | Ductile iron nickel coated,ductile iron nylon coated/Alu-bronze/stainless steel/duplex/Monel/Hasterlloy |
| Liner | EPDM/NBR/FPM/PTFE/Hypalon |
| Stem | Stainless steel/Monel/Duplex |
| Bushing | PTFE |
| Bolts | Stainless steel |
Where is the resilient seated butterfly valve wafer type used?
Butterfly valve  is widely used in
Water and waste effluent treatment plants

Pneumatic conveyors, and vacuum applications

Compressed air, gas and desulphurization plants

Brewing, distilling, and chemical process industry

Transportation and dry bulk handling

Power industry
The resilient seated butterfly valves are certified with WRAS in UK and ACS in France,specially for the waterworks.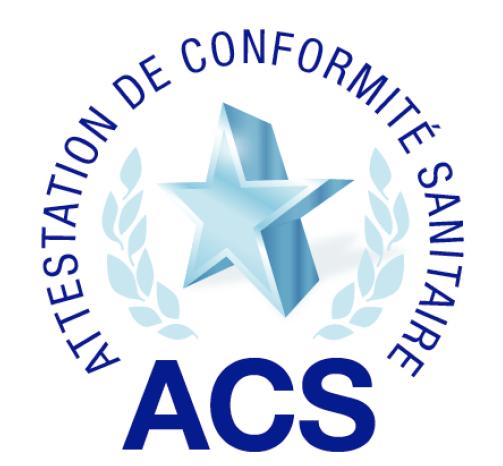 Attestation de Conformité Sanitaire
(ACS)
Water Regulations Advisory Scheme
(WRAS)
---
---