Part turn Electric actuator Explosion Proof LQ model
Product Detail
Product Tags
What is Part turn Electric actuator Explosion Proof LQ model ?
Part turn Electric actuator Explosion Proof  LQ model  
First of all,it's a type of part turn electric actuator,that can only rotate left or right over an angle of maximum 300°.Rotating valves and other similar products, such as butterfly valves, ball valves, dampers, plug valves, louver valves, etc.are the new generation of our company and can be used for driving and controlling the butterfly valves,ball valves and plug valves (part-turn valves with 90° movement).With the functions of local control and remote control both.
Secondly,it's special designed for environment explosive and for hazardous locations,they are widely used in the fields such as oil,chemistry,power generation,water treatment,paper making.etc,and the the enclosure protection is IP67,and the explosion proof class is d II CT6(LQ1,LQ2) and d II BT6(LQ3,LQ4,LQ4JS)
Main features of Part turn Electric actuator Explosion Proof LQ model
Main Characteristics
●Housing:Hard anodized Aluminum casting and external epoxy power coated against severe industrial environment.

●Gearing:Precisely machined double worm gear C/W minimum black-lashjow noise,high output torque.

●Self-locking:Provided double worm gearing to keep position of valve unchanged against reverse torque from valve.

●Motor:Specially designed and induction motor to generate high starting torque and high efficiency equipped with thermal protector to prevent damage from over heating.Insulation class F.

●External mechanical stopper:Prevents over run of travel angle when limit switch fails.

●Torque switches:Protect actuator from damage caused by overload from the driven valve over the whole travel, 1 each for open/close.

●Limit switches:Directly engaged with driving shaft to set accurate position of valve,supplying a dry contact signal.

●Terminal:Spring loaded push type terminal for tight wiring connection under severe vibration.

●Space heater:Anti-condensation.

●Manual override:Auto/Manual switchable lever and handwheel engagement for emergency manual operation.Drive force automatically resorted by motor start, unless lever padlocked to prevent this occurring.

●Handwheel:Manual operated .turn on-off valve directly when power off.
Electrical characteristics
●Automatic identify Phase sequence, phase failure protection.

●DC24V Voltage Class for remote control.

●Convenient and flexible wiring method.

●Selector with impenetrable design to improve the sealing of actuator.

●Working situation indicated by five dry contact signals to convenient monitor the DCS system.

●Monitoring relay supply comprehensive fault signal for DCS system.

●Selector padlocked according to requirements to prevent the failure operation.
Technical specification of Part turn Electric actuator Explosion Proof LQ model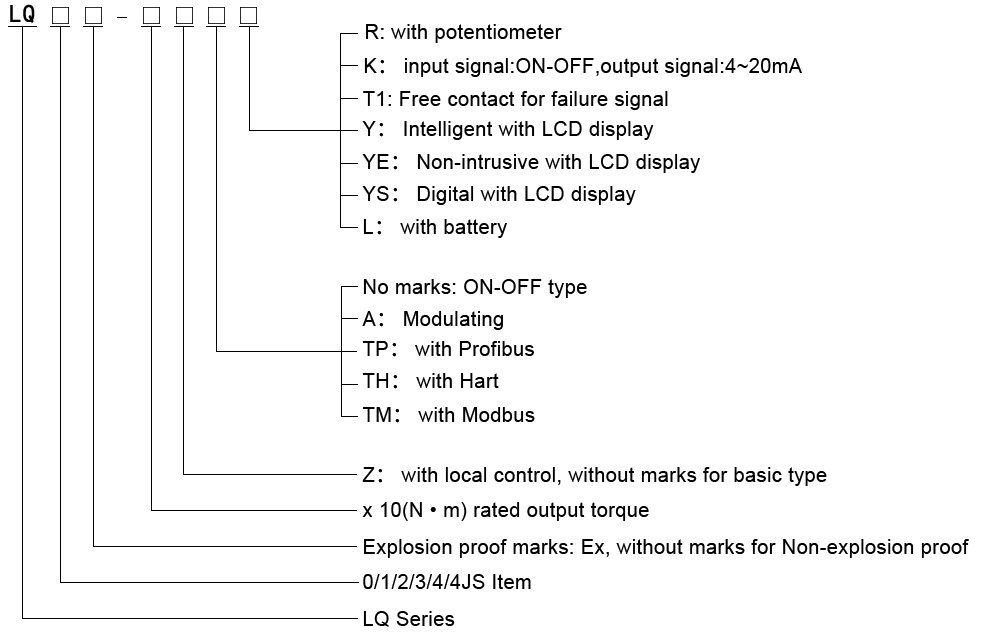 Product Show: Part turn Electric actuator Explosion Proof LQ model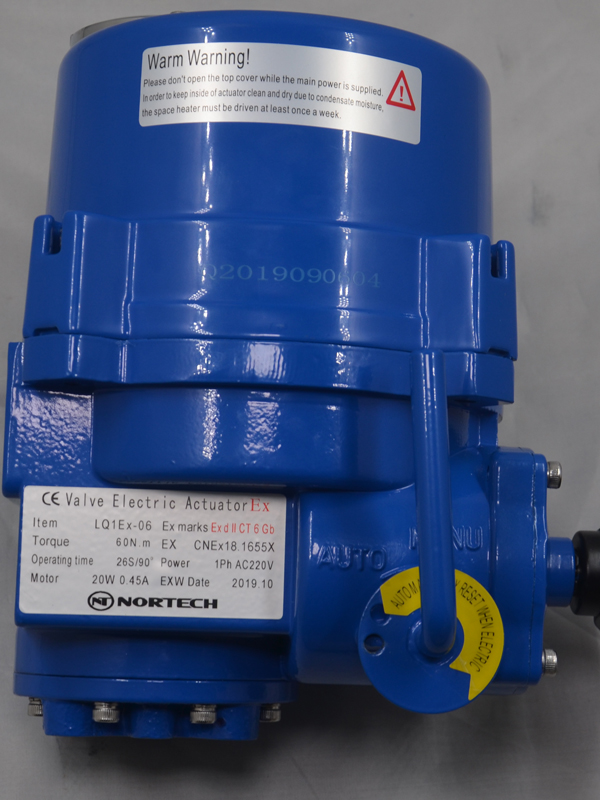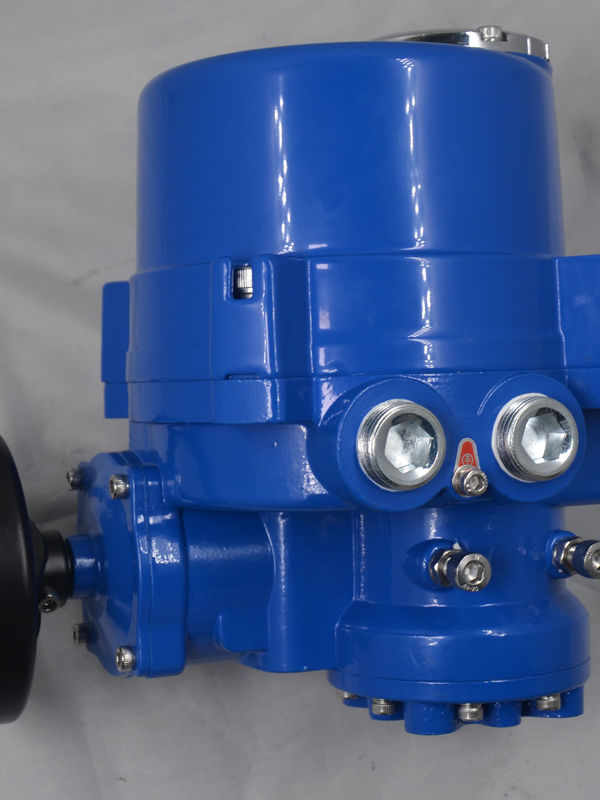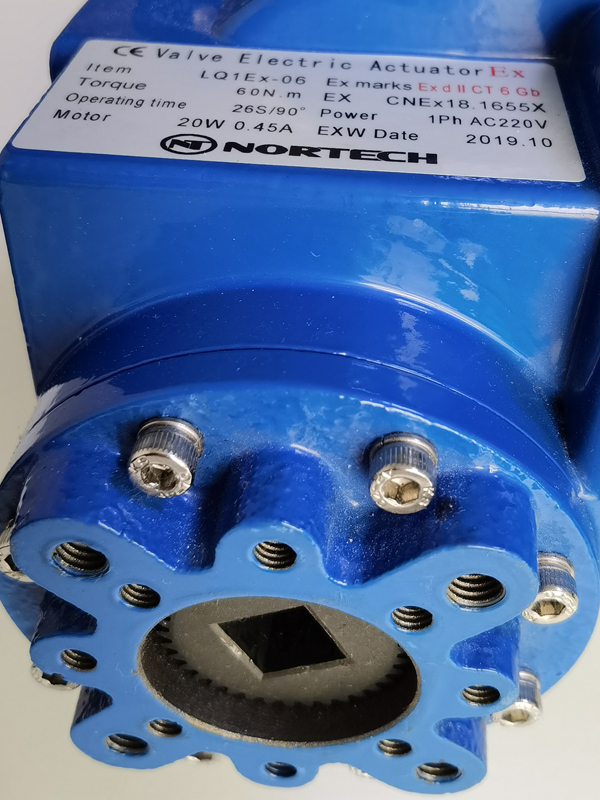 Product Application: Part turn Electric actuator Explosion Proof LQ model
Part turn electric actuator explosion proof LQ model is mainly used to control valves and constitute electric valves,specially in the hazardous locations and explosive medium, It can be installed with rotary valves,ball valves, butterfly valves, dampers, plug valves, louver valves, etcgate valves, etc., using electricity instead of traditional manpower to control valve rotation to control air, water, steam, various corrosive media, mud, oil, liquid metal and radioactive media,for hazardous locations and meet UL 1203 standard. The actuators are rugged and reliable with powder coated anodized aluminum housing for use in oil, gas, chemical & power generation applications.
---
Previous:
Part Turn Electric Actuator
---