Product Detail
Product Tags
What's the Y type Slurry Valve?
Y type Slurry Valve is divided into left and right parts with a seat between them. The seat is installed between the two valve body ,so the seat can be replaced easily .The left and right valve bodies are provided in geometric design,the finite element analysis and 3D design software are used for flow analysis in the cavity of the valve body.
The valve seat sealing face of a slurry valve with a certain Angle between the stem and the channel has a certain Angle with the inlet and outlet channel. The left and right valve body is separated, the valve seat is sandwiced between the two valve bodies, the bolt connecting the two valve bodies can be replaced with the valve seat, the valve cavity is equipped with anti-erosion and anti-corrosion guard plate, in the opening of the valve moment, the valve body can be protected from erosion and corrosion by the medium, with high wear-resisting and anti-corrosion excellent function. This type of slurry valve almost does not change the direction of flow.
Main features of NORTECH Y type Slurry Valve
Main features of Y type slurry valves.
1)Straight through type, low flow resistance.

2)Spherical sealing is used between the sealing pairs, so that the sealing surface is in line contact to ensure the reliability of the sealing and prevent scarring.

3)It has high wear resistance and erosion resistance.

4)Valve with inverted sealing structure design, ensure no media leakage stuffing, sealing performance is reliable, and can be replaced online packing.

5)The valve stem seal adopts flexible graphite and braided graphite to make the seal more reliable.
Technical specifications of NORTECH Y type Slurry Valve
Y type Slurry valve specially designed for alumina oxide,mining, metallurgical slurry
Product name

Slurry valve,dumping valve,bottom outlet valve

Nominal diameter

Body type

Y type,straight type,angle type

Disc type

External disc,internal disc

Pressure rating

1.0 Mpa,1.6 Mpa,2.5 Mpa,150lbs

Design standard

Working temperature

-29~425°C (depending on materials chosed)

Flange drilling

EN1092-1 PN10/16/25,ASME B16.5 Cl150

Inspection standard

Type of operation

Handwheel/Manual gearbox/Pneumatic actuator/Electric actuator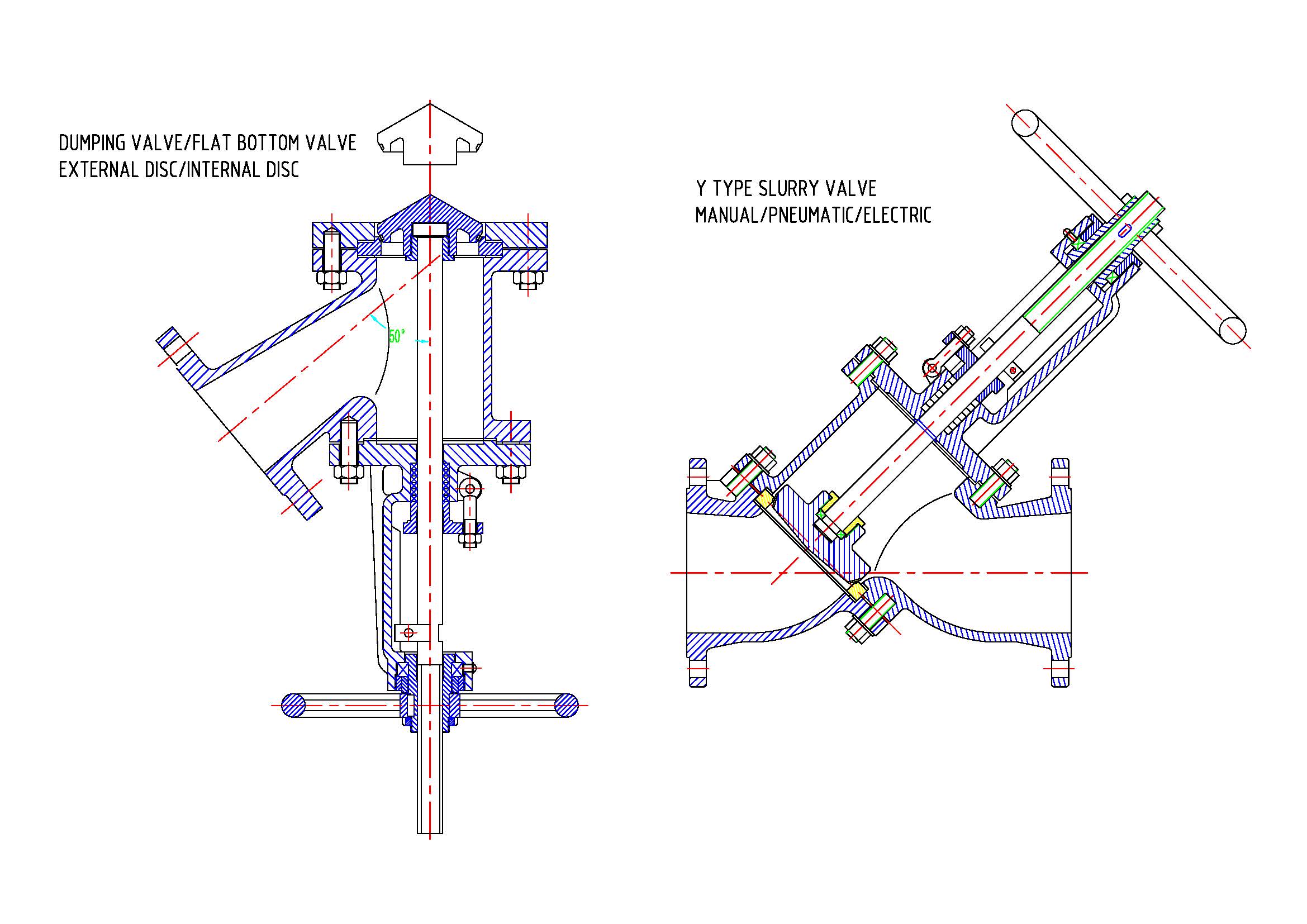 Product Show:Y type Slurry Valve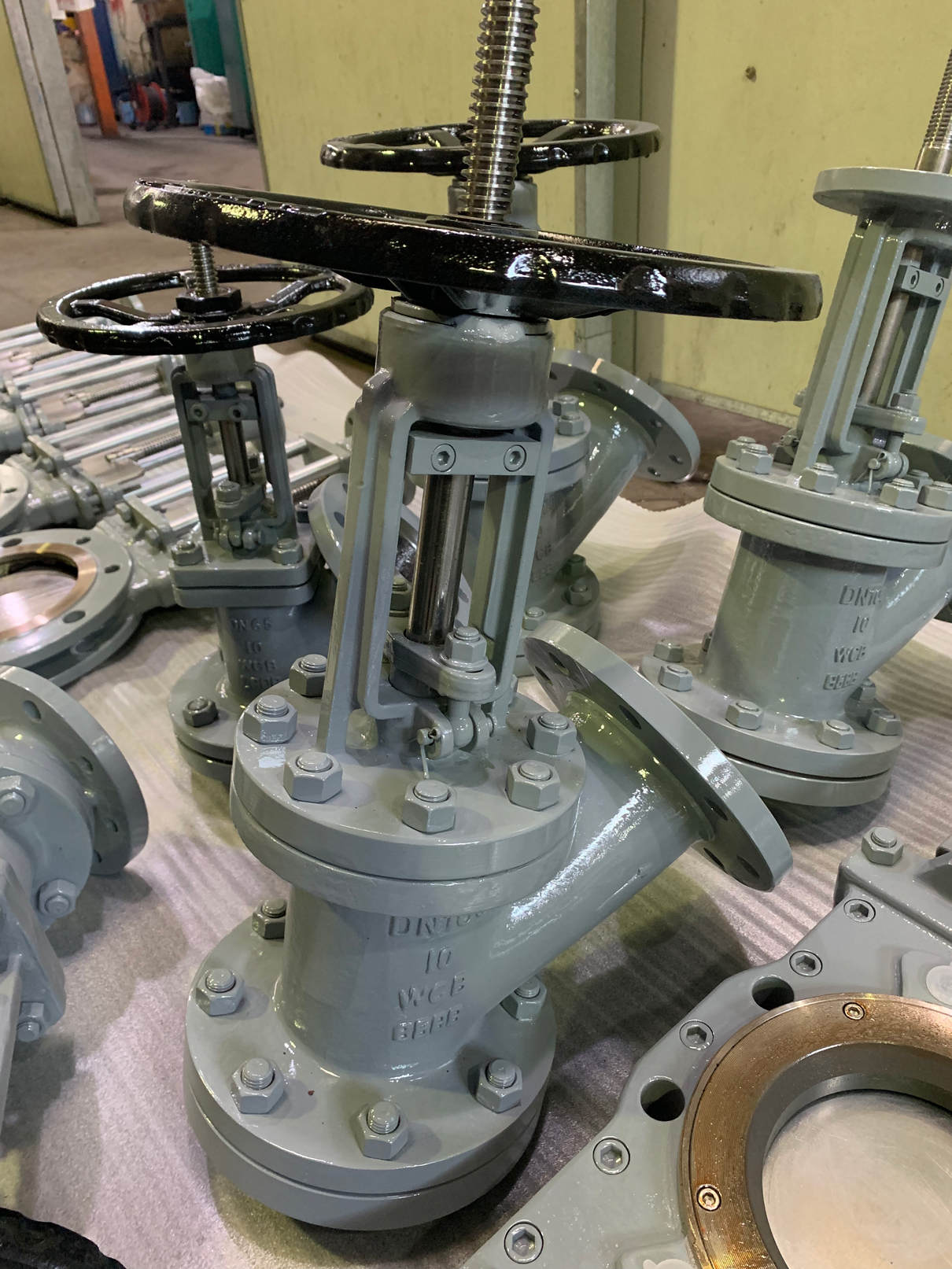 What is the Y type Slurry Valve used for?
This kind of  Y type Slurry Valve  is widely utilized in Fertilizer, mining, metallurgy, alumina and other industries
---
Next:
3 way plug valve
---